We're all part of the story of planet Earth. Now here's your chance to be in the book!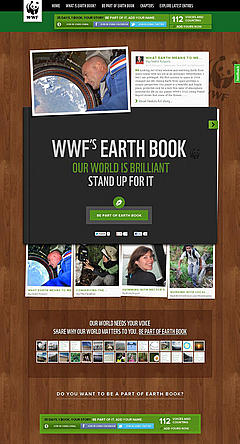 It's a big year in the story of our planet. The UN Earth Summit in Rio is just weeks away – a rare window for world leaders to improve the relationship with our one and only planet. Before it gets any worse….
Let's remind them how much the natural world matters to us all. We need to show that the places and animals we love are not abstract things, that can be signed away with one brush of a pen in a conference hall. They're a very real and vital part of our lives, and we need them to stay that way.
We want your voice to be heard. That's why we've launched Earth Book.
It's the perfect chance to say what you love most about the natural world – and what you couldn't bear to lose.
Over the coming weeks the Earth Book will be filled with stories about the amazing experiences and connections people have with the natural world. It'll develop into the story of our brilliant planet, as told by all of you. Add your own story today.